Business - Year 10 Support Evening
Please select the PowerPoint below.
Measurements of success
Number of students opting for GCSE Business has doubled over the last four years
Students are well engaged in lessons
A very large number carry on studying this subject and/or Economics at A-level
The results are very good – progress measures are used for all subjects and schools to compare what students actually achieve with what they would be expected to achieve given their previous academic results before entering the school.
Specification at a glance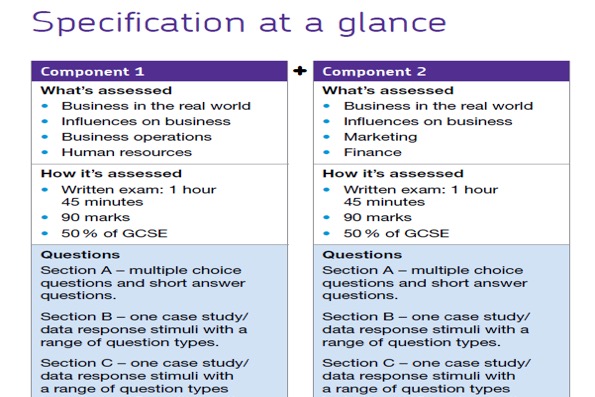 Key topics to be taught in year 10
| Specification reference | Teaching hours |
| --- | --- |
| 3.1 Business in the real world (3.1.1-3.1.7) | 25 hours |
| 3.2 Influences on business (3.2.1-3.2.6) | 20 hours |
| 3.4 Human resources (3.4.1-3.4.4) | 15 hours |
| 3.3 Operations management (3.3.1-3.3.4) | 20 hours |
Hierarchy of Command Words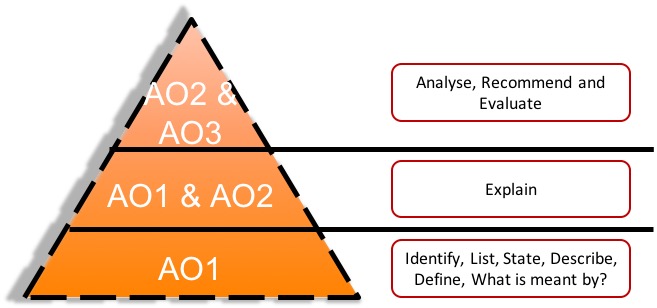 Exam skills – translating examiner advice
Nine markers can be found in section B and C and require evaluation. There are two styles of questioning both requiring two relevant well developed points before a layered conclusion (DMISCO). NB Increasingly the examiner is expecting you to make relevant use of the data provided (making a relevant calculation e.g. combining figures to calculate profits will be expected to support analysis and final judgements).
Recommend whether the business should opt for greater training or not. Use the context to explain in the first paragraph why it would benefit the company, second paragraph considering the drawback of offering training. Third paragraph (DMISCO)
Choosing between two options: Fully explain in context the benefit of one, next paragraph to fully explain the benefit of the other option and then finally (DMISCO)
Influences on business
The importance of external influences on business and how businesses change in response to these influences.
Technology – modern developments – e-commerce, digital communication
Ethics – sustainability, global warming, use of scarce resources
Economic climate – interest rates, employment levels, income and consumer spending, effects of fluctuations
Globalisation – how UK businesses compete internationally, exchange rates
Legislation – Health and Safety at Work Act (1974)
Competitive environment – impact on businesses
Business in the real world
The purpose of business activity, the role of business enterprise and entrepreneurship, and the dynamic nature of business.
Introductory – factors of production, opportunity cost, sectors of industry, entrepreneurs, dynamic nature of business
Aims & objectives – shareholder value, measurement of success other than profit
Stakeholders – who they are, their objectives, impact and influence
Planning – introduced to financial terms and calculations
Expansion – economies and diseconomies of scale (purchasing and technological), calculation/interpretation of unit costs
Business operations
Procurement – managing stock, choosing suppliers, efficiency, cost effectiveness
Customer service – benefits of good, problems of poor, social media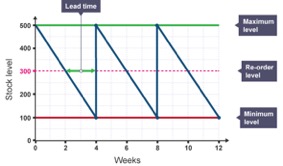 Human resources
Organisational structures – delegation, delayering
Recruitment and selection – job sharing, zero hour contracts
Training – benefits to business