Head Master's Welcome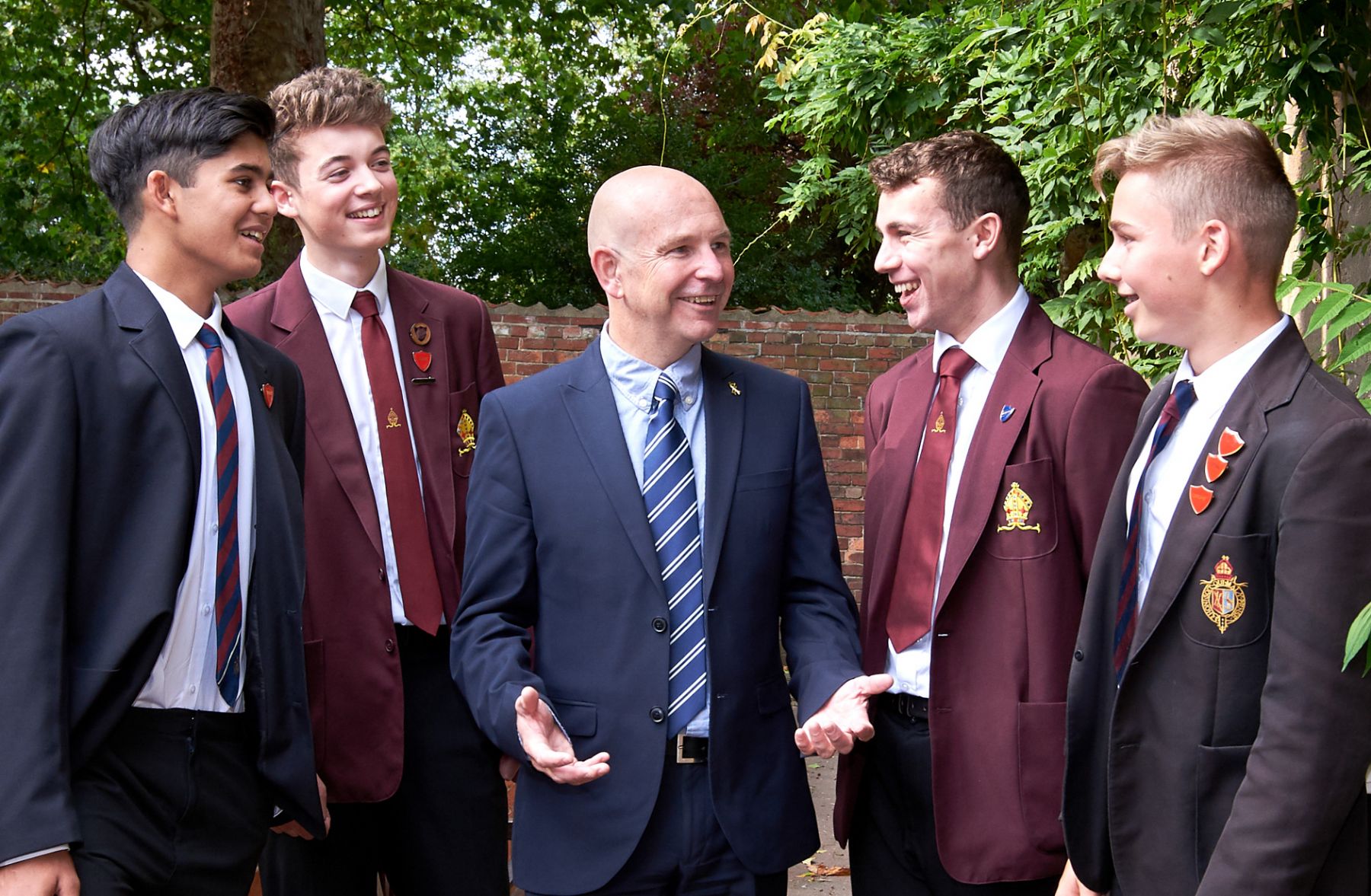 The King's School is an excellent learning environment with an illustrious history. At King's we are extremely proud of our friendly and focused academic atmosphere - one that is rich with diversity and opportunities. It is important that all our pupils enjoy their time at King's and that their individual interests, talents and needs are recognised and valued. We want our pupils to leave the school as well-rounded individuals who have the capacity to influence and shape society.
The King's School has a long-standing tradition of academic excellence. Many of our pupils achieve top grades and advance to top universities. In this tradition it is essential that we continue to inspire intellectual development, provide a culturally rich environment to learn and impart a strong sense of community spirit. We want all our pupils to enjoy learning and leave King's with the skills and qualities to fulfil their life-goals and dreams, and have successful futures.
We believe in and encourage a competitive spirit, social responsibility and a desire to lead. We also value commitment, celebrate success, and provide an educational environment which not only leads to academic success but also to self-discovery and a strong sense of personal worth. We take the wellbeing of our pupils seriously and are therefore committed to enhancing both the physical and mental health of all the children. We have a successful proactive pastoral care system and offer an extensive array of extra-curricular opportunities that are vital in helping to inspire and challenge our pupils. These include music, individual and team sport, the Combined Cadet Force, the Duke of Edinburgh scheme, foreign and local trips and many other activities.
The King's School is committed to developing generations of young men who leave school as fully-rounded individuals. Hopefully our website provides you with a clear and strong indication of the extent of the opportunities on offer to the boys and many achievements of those who attend our wonderful school.
Of course a school visit may enhance this impression even further. Therefore if you are considering The King's School we would like to warmly welcome you to one of our open evenings, where you can meet our fantastic and dedicated staff and students, whom I am proud to lead.
Simon Pickett
Head Master