Examination Information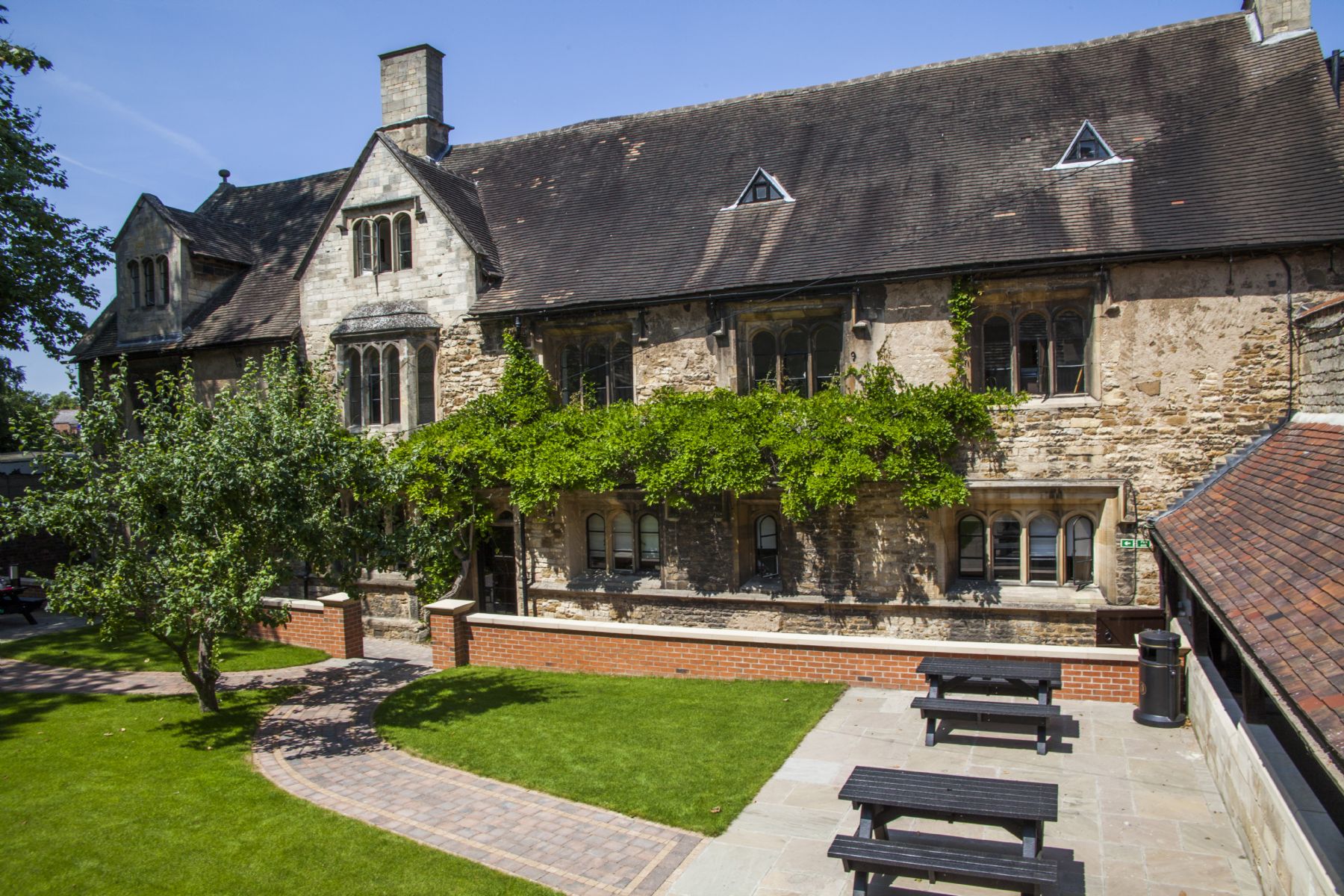 Welcome to the Examination area
Within the Exam's Office area of this website we aim to provide students and parents with the tools and information which we hope will be both useful and informative. Application forms for exam re-sits, Access to Scripts (ATS) as well as Reviews of Results (RoRs) will be available and updated as each exam season changes. This page will also provide exam timetable dates for the next set of exams to be sat by our students as well as a list of key dates.
Summer Exams
A level and GCSE's JCQ summer exams will run between:
15 May 2023 – 27 June 2023
JCQ Contingency day: 28 June 2023 (all pupils must be available on this day)
Summer Exam Results day
The results days this year are:
17 August 2023 – A level
24 August 2023 - GCSE
More details on the day will be sent out closer to the time.
Instructions for Candidates
Below is a short video which informs students of the instructions they should be aware of ahead of an examination series
Certificates
You will receive your certificates from the awarding organisations in November.
Most recent A level Examination Results [2022]
| Subject | # | A* | A | B | C | D | E | U | Ave. Pts |
| --- | --- | --- | --- | --- | --- | --- | --- | --- | --- |
| Art | 1 | 0 | 1 | 0 | 0 | 0 | 0 | 0 | 50 |
| Business Studies | 23 | 6 | 5 | 7 | 5 | 0 | 0 | 0 | 45.22 |
| Economics | 33 | 6 | 14 | 7 | 4 | 2 | 0 | 0 | 45.45 |
| Product Design | 11 | 0 | 1 | 3 | 6 | 1 | 0 | 0 | 33.64 |
| English Language & Literature | 13 | 0 | 2 | 6 | 3 | 2 | 0 | 0 | 36.15 |
| Literature | 15 | 8 | 4 | 3 | 0 | 0 | 0 | 0 | 53.33 |
| Geography | 21 | 2 | 9 | 5 | 4 | 1 | 0 | 0 | 43.33 |
| History | 18 | 5 | 3 | 6 | 4 | 0 | 0 | 0 | 45 |
| Computer Science | 10 | 0 | 3 | 4 | 1 | 2 | 0 | 0 | 38 |
| Further Maths | 12 | 6 | 6 | 0 | 0 | 0 | 0 | 0 | 55 |
| Mathematics | 70 | 39 | 21 | 7 | 3 | 0 | 0 | 0 | 53.71 |
| French | 8 | 3 | 2 | 1 | 2 | 0 | 0 | 0 | 47.5 |
| German | 1 | 0 | 0 | 1 | 0 | 0 | 0 | 0 | 40 |
| Italian | 1 | 1 | 0 | 0 | 0 | 0 | 0 | 0 | 60 |
| Music | 8 | 3 | 3 | 2 | 0 | 0 | 0 | 0 | 51.25 |
| Physical Education | 14 | 3 | 5 | 5 | 1 | 0 | 0 | 0 | 47.14 |
| Politics | 12 | 3 | 5 | 3 | 1 | 0 | 0 | 0 | 48.33 |
| Psychology | 30 | 5 | 6 | 12 | 6 | 0 | 1 | 0 | 42.33 |
| Biology | 35 | 13 | 9 | 6 | 5 | 2 | 0 | 0 | 47.43 |
| Chemistry | 34 | 13 | 9 | 3 | 5 | 1 | 3 | 0 | 45.59 |
| Physics | 49 | 9 | 11 | 13 | 8 | 5 | 2 | 1 | 40.2 |
| Summary | 419 | 125 | 119 | 94 | 58 | 16 | 6 | 1 | 46.13 |
| | | 30% | 28% | 22% | 14% | 4% | 1% | 0% | |
Most recent AS Mathematics Results [2022]
| Subject | # | A | B | C | D | E | U | Ave. Pts |
| --- | --- | --- | --- | --- | --- | --- | --- | --- |
| Mathematics | 2 | 1 | 0 | 1 | 0 | 0 | 0 | 40.00 |
| Further Mathematics | 10 | 7 | 1 | 2 | 0 | 0 | 0 | 45.00 |
| Summary | 12 | 8 | 1 | 3 | 0 | 0 | 0 | 44.17 |
Most recent Core Mathematics L3 [2022]
| Subject | # | A | B | C | D | E | U | Ave. Pts |
| --- | --- | --- | --- | --- | --- | --- | --- | --- |
| Core Mathematics | 1 | 1 | 0 | 0 | 0 | 0 | 0 | 50 |
Most recent Cambridge Technicals [2022]
| Subject | # | D* | D | M | U | Ave. Pts |
| --- | --- | --- | --- | --- | --- | --- |
| Information technology | 10 | 5 | 3 | 1 | 0 | 39.5 |
Most recent London Institute of Banking & Finance [2022]
| Subject | # | A* | A | B | C | D | E | U | Ave. Pts |
| --- | --- | --- | --- | --- | --- | --- | --- | --- | --- |
| Finance | 37 | 0 | 16 | 12 | 8 | 1 | 0 | 0 | 35.3 |
Most recent GCSE Examination Results [2022]
| Subject | # | 9 | 8 | 7 | 6 | 5 | 4 | 3 | 2 | 1 | % Pass rate |
| --- | --- | --- | --- | --- | --- | --- | --- | --- | --- | --- | --- |
| Art | 19 | 3 | 4 | 1 | 6 | 2 | 0 | 2 | 1 | 0 | 84 |
| Business | 120 | 16 | 28 | 20 | 29 | 16 | 9 | 2 | 0 | 0 | 98 |
| Design & Technology | 35 | 5 | 5 | 10 | 10 | 4 | 1 | 0 | 0 | 0 | 100 |
| Food | 12 | 1 | 2 | 5 | 4 | 0 | 0 | 0 | 0 | 0 | 100 |
| Language | 179 | 15 | 25 | 36 | 60 | 28 | 14 | 1 | 0 | 0 | 99 |
| Literature | 179 | 35 | 44 | 39 | 32 | 20 | 4 | 4 | 1 | 0 | 97 |
| Geography | 76 | 22 | 22 | 18 | 12 | 1 | 1 | 0 | 0 | 0 | 100 |
| History | 127 | 25 | 25 | 29 | 31 | 11 | 3 | 3 | 0 | 0 | 98 |
| Computer Science | 44 | 3 | 9 | 12 | 3 | 11 | 3 | 2 | 1 | 0 | 93 |
| Further Mathematics | 30 | 25 | 4 | 0 | 1 | 0 | 0 | 0 | 0 | 0 | 100 |
| Mathematics | 179 | 45 | 48 | 28 | 27 | 29 | 2 | 0 | 0 | 0 | 100 |
| French | 56 | 12 | 8 | 18 | 6 | 6 | 5 | 1 | 0 | 0 | 98 |
| German | 72 | 17 | 9 | 12 | 10 | 18 | 6 | 0 | 0 | 0 | 100 |
| Music | 38 | 14 | 6 | 9 | 4 | 5 | 0 | 0 | 0 | 0 | 100 |
| Physical Education | 45 | 9 | 10 | 8 | 12 | 3 | 3 | 0 | 0 | 0 | 100 |
| Religious Education | 16 | 3 | 4 | 3 | 1 | 2 | 0 | 3 | 0 | 0 | 81 |
| Biology | 166 | 46 | 30 | 38 | 32 | 18 | 2 | 0 | 0 | 0 | 100 |
| Chemistry | 166 | 48 | 32 | 25 | 28 | 27 | 6 | 0 | 0 | 0 | 100 |
| Physics | 166 | 54 | 36 | 22 | 36 | 16 | 2 | 0 | 0 | 0 | 100 |
| Summary | 1725 | 398 | 351 | 333 | 344 | 217 | 61 | 18 | 3 | 0 | 99 |
| Subject | # | 9 | 8 | 7 | 6 | 5 | 4 | 3 | 2 | 1 | % Pass rate |
| --- | --- | --- | --- | --- | --- | --- | --- | --- | --- | --- | --- |
| Trilogy | 26 | 0 | 0 | 8 | 6 | 8 | 4 | 0 | 0 | 0 | 100 |
| Subject | # | L2 - D* | L2 - D | L2 - M | L2 - P | L1 - D | L1 - M | L1 - P | % Pass rate |
| --- | --- | --- | --- | --- | --- | --- | --- | --- | --- |
| iMedia | 49 | 6 | 13 | 13 | 12 | 3 | 1 | 1 | 90 |