Chess results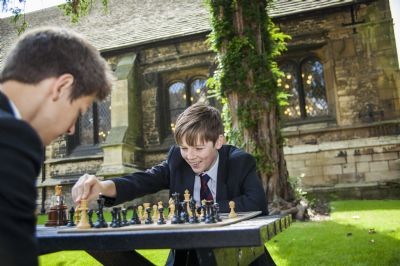 Match results from competition held at Eton on 14th September
There were several matches held at Eton on Sunday 14th September. The first team managed to finish 13th in a field of 48 teams and the second team finished 40th.
The first team beat Beadales, Harewood College and Simon Langley GS losing narrowly to Westminster and Sevenoaks. The second team (mainly young players) drew with Van Dykes school, lost to Wilsons, The Abbey, Bristol Grammar and Simon Langley. Will Taylor and Will Knight both scored 4/5. Chris Ramsey also beat a member of the England Girls team.
Special thanks to David Theisler and Tim Mallinson who came in at the last minute.