Aspiring to Oxbridge Talks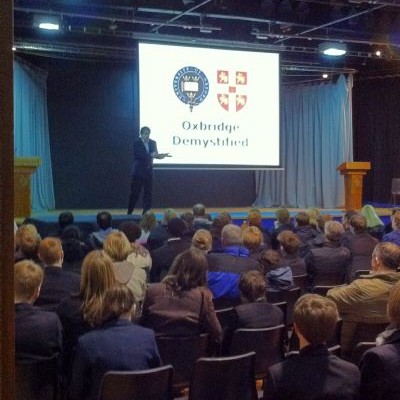 Large numbers of students and parents attend Oxbridge talks on Monday 13 November.
On Monday 13 November over 200 students and parents from Year 9 - 11 attended the 'Aspiring to Oxbridge' talk in the School Hall. The talk was led by Simon Bucknall from London. An Oxford graduate ('95-'98), Simon has first-hand experience of the university interview process – and has since delivered communications skills sessions for students, academics and faculty in schools, colleges and universities across the country.
The second talk on the Oxbridge interview process was aimed at Year 12/13 students and their parents. This practical and interactive workshop 'demystified' the interview process giving practical tips and insights to help students make the most of their opportunity.