House Christmas Dinners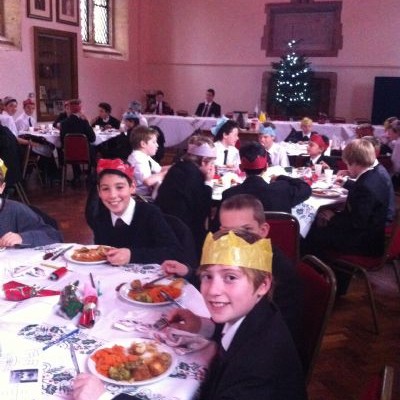 The King's School House Christmas Dinners are taking place this week in the Old School.
Each House Leader is hosting a House Christmas Dinner this week in the Old School. Boys will enjoy a two course dinner with all the trimmings, crackers and some fun games. Sixth Form students have organised the dinners with House Leaders and help serve dinner to the younger students. The dinner is a lovely way to round off the term and allow boys to socialise with members of their House.