CCF News - CADSAM Result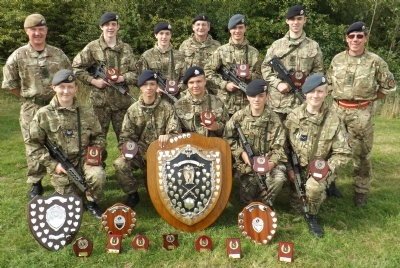 The team pictured has now developed into a successful, award winning group of positive and successful cadets from both the Army and RAF Section.
Back row: SSI Shane Pulfrey, Sam Farrington, Ewan Sinclair, Lt Col Ray Ogg, Morgan Cheshire, Fraser Maclellan (Team Captian), Lt Peter Dunlop.
Front Row: William Cooper, Krisna Reed, Tom Green, Adam Armstrong and Charles Cooper.