Jazz Nite 2016 SOLD OUT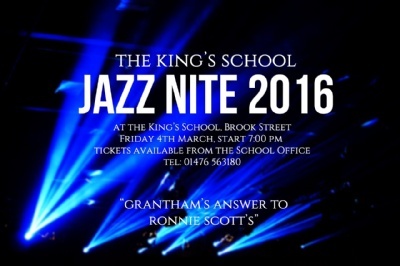 Tickets for Jazz Nite 2016 are now available at the School Office.
This event is now completely sold out
Tickets for the annual Jazz Nite are now available from the School Office. The event is extremely popular and we strongly advise anyone wishing to attend to purchase tickets as soon as possible.