Music For Youth Festival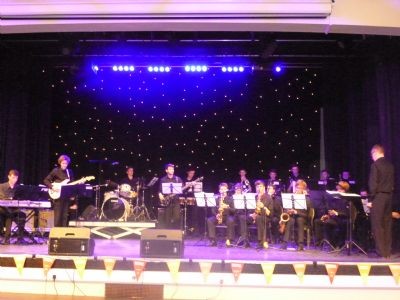 A number of music ensembles have performed at the regional Music for Youth Festival.
On Saturday 15th March 40 boys from Year 7 – 13 took part in the regional festival of Music for Youth. King's was represented by the Big Band, Percussion Ensemble and our newest ensemble 'The Collective' which on this occasion combined the Big Band with the Contemporary Vocal Group. King's musicians also performed in The Big Green Quintet and the Grantham Area Swing Band.
The morning was a really exciting series of performances from various groups and the adjudicators had extremely positive comments to make about the performances from King's telling the boys 'you'll go far'. Let's hope so!
In early June we'll find out if any of our groups have been chosen to go forward to the National finals held annually in Birmingham in July. Should we be lucky enough to get this far the boys would be competing against similar style groups from around the country in front of top professional musicians.