CCF Competition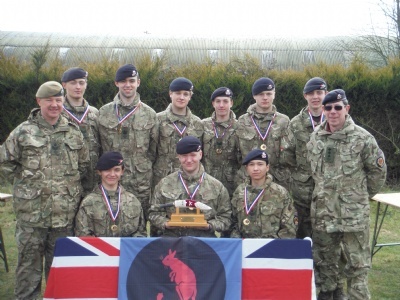 CCF compete in national competition.
The Army section of CCF competed at Thetford this weekend and came 4th overall in the Combat Cadet competition. Charlie Stewart won the 'Best Section Command' out of 20 Teams from across England.
The team consisted of Charlie Stewart, Fraser Maclellan, Krisna Reed, Eliot Smith, James Danby, Ewan Sinclair, Tom Sellars, Tom Layhe and Sam Farrington.