Burghley Lecture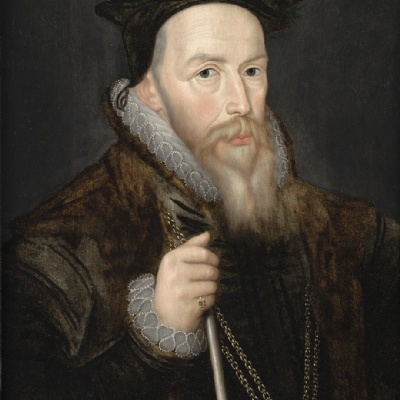 Professor David Bates from the University of East Anglia delivers the 21st Burghley Lecture
Professor David Bates is a historian of Britain and France during the period from the tenth to the thirteenth century. He has written many books and articles during his career, with the most important being Normandy before 1066 (1982), A Bibliography of Domesday Book (1986), William the Conqueror (1989), Regesta Regum Anglo-Normannorum: The Acta of William I, 1066-1087 (1998), The Normans and Empire (2013), William the Conqueror (2016).
His work is based on extensive researches in the archives and libraries in France and Normandy that have uncovered a lot of new or inadequately known material and on a determination to place the history of the Normans and the lands they occupied and settled within a European and a modern interpretative context. The Normans and Empire is based on the Ford Lectures given in the University of Oxford and the recent William the Conqueror was published in the Yale University Press English Monarchs series.
He holds a PhD from the University of Exeter and has held posts in the Universities of Cardiff, Glasgow, London (where he was Director of the Institute of Historical Research), East Anglia and Caen Normandie. The University of Caen Normandie awarded him an honorary doctorate (Docteur Honoris Causa) in 2000.