Gravity Fields Performance in St. Wulfram's Church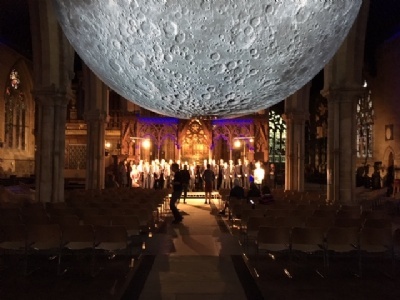 Members of The King's School Choir and Stamford Endowed Schools Chapel Choir performed with internationally renowned choir I Fagiolini.
Following on from a successful vocal workshop the music department were asked to participate in a concert with the internationally acclaimed vocal ensemble I Fagiolini at St. Wulfram's Church. A musical experiment was conducted as part of the live performance to understand how people react to music. I Fagiolini performed a medieval motet whilst the students had to create sounds based on vowel sounds and then follow the shape of the music to accompany the motet.