King's CCF crowned winners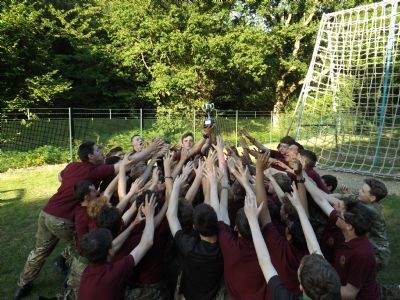 The CCF were the winning contingent at the 2014 CCF Summer camp competition at Crowborough.
Forty-nine Army CCF cadets attended the annual summer camp in Crowborough (Kent) last week. The cadets participated in a range of activites during the week. The activities organised for Monday, Tuesday and Wednesday were:
1) Military Skills - First Aid, Command Tasks, Aerial Combat and Survival.
2) Fieldcraft - Sniper Stalk, Ambush, Interest Stand and Platoon Attack.
3) Ranges - Indoor Range, Archery, Laser Quest, Paintball Range and 25m Range.
4) Obstacle Course
Thursday was competition day and the cadets undertook a range of tasks. The final results were:
1st The King's School 75 points
2nd Canadian 72 points
3rd King Edward 71points

Well done to all the staff and cadets who worked extremely hard and deserved to be crowned winners.